Aftershock: The Next Economy & America's Future
Reich, Robert B.
Review
Extraordinary, Ordinary People
Rice, Condoleeza
Review
Bonk: The Curious Coupling of Science & Sex
Roach, Mary
Review
Sarah's Key
de Rosnay, Tatiana
Review
NoveList Plus Guide
Swamplandia!
Russell, Karen
Review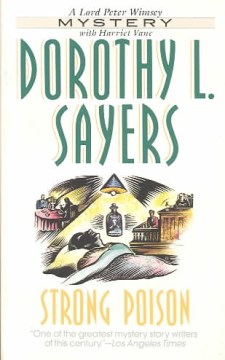 Strong Poison
Sayers, Dorothy L.
The Three Weissmanns of Westport
Schine, Cathleen
Review
Invisible Thread, An
Schroff, Laura
Review
Where'd You Go, Bernadette
Semple, Maria
Review
The Guernsey Literary & Potato Peel Pie Society
Shaffer, Mary Ann
Review (coming soon)
NoveList Plus Guide
Mockingbird: A Portrait of Harper Lee
Shields, Charles J.
Review
Major Pettigrew's Last Stand
Simonson, Helen
Review
NoveList Plus Guide
Please Look after Mom: A Novel
Sin, Kyong-suk
Review
The Immortal Life of Henrietta Lacks
Skloot, Rebecca
Review
NoveList Plus Guide
Stalin's Ghost: an Arkady Renko novel
Smith, Martin Cruz
Review
The Sisters of Sinai: How two lady adventurers discovered the hidden Gospels
Soskice, Janet Martin
Review